Nurturing Your Beautiful Skin (Part II)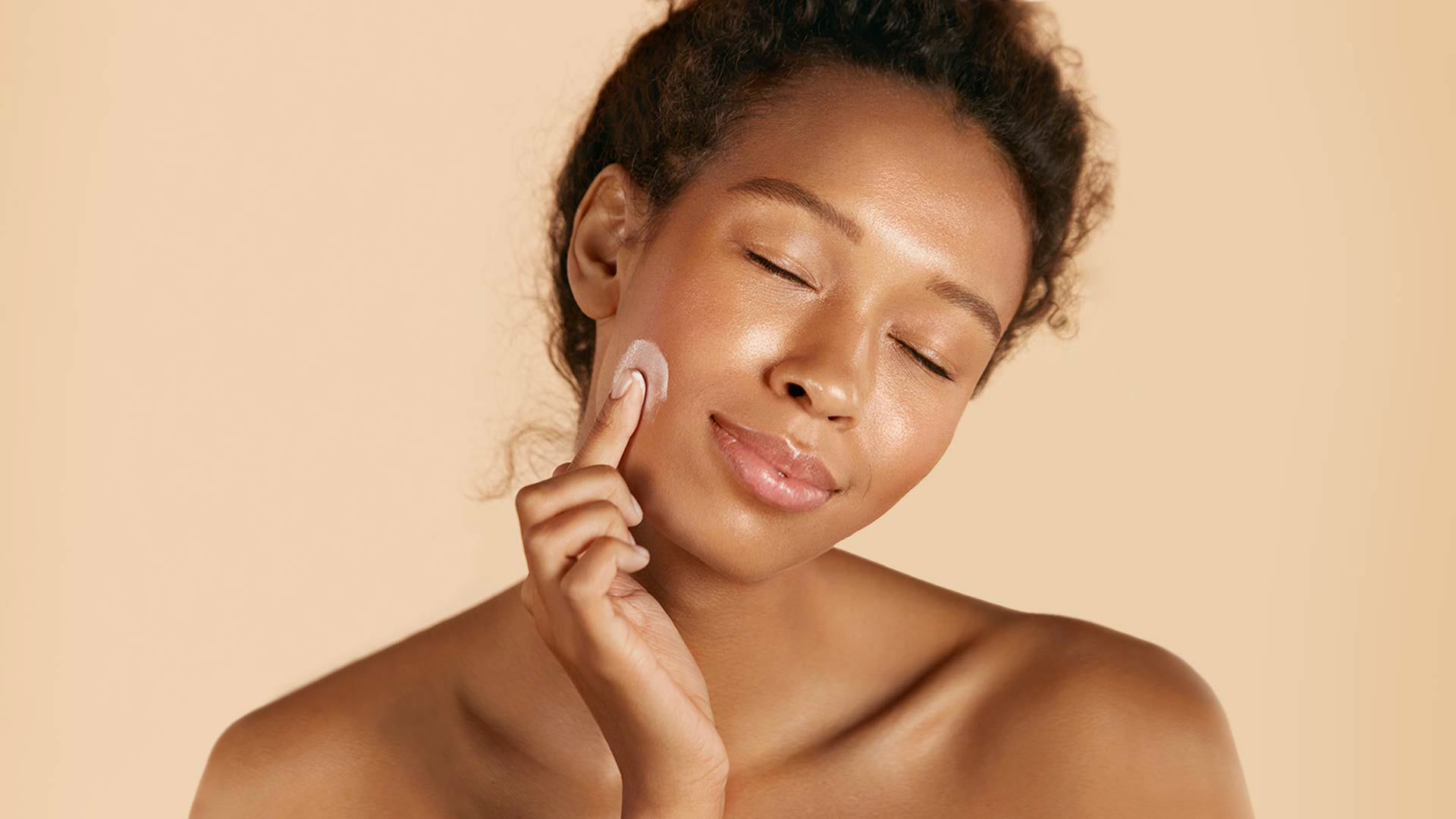 Basic Skin Care
It's as Easy as 1, 2, 3
Regardless of your skin type, the three best things you can do for your skin from the outside are: 
✓ Cleansing
✓ Exfoliating
✓ Moisturizing
Using products that work specifically for you. This should be your basic skin care routine. In addition to this, you'll want to protect your skin against the sun's damage or other environmental attacks.
Diva Tip
If you haven't applied any nighttime medicated creams that require removal with facial soap, you don't need to use a cleanser in the morning. Simply splashing your face with cold water will remove any loose, dead cells.

Cleansing Your Skin
Cleanliness is Next to Godliness
For most skin types, cleansing your skin includes washing your face before you go to sleep and again in the morning. When we sleep, our bodies go through a repair process during which skin cells are replaced or mended as necessary.
Everything that has bombarded the skin during the day, such as environmental chemicals, pollutants, and sweat, needs to be cleansed off so the repair work that takes place overnight is unhindered. Your skin should wake up rejuvenated and renewed.
Exfoliating Your Skin
What a Difference a Day Makes
Your skin cells naturally fall away when you wash your face, but it helps to periodically remove dead skin cells using an exfoliator. Exfoliation isn't as elemental as cleansing and moisturizing, but it should still be a part of your skin care routine.
 Every three or four weeks, new skin cells push their way from the lowest level of the epidermis to the surface, where they dry up and fall off. Exfoliating simply helps the skin in its natural process.
Exfoliants can be either physical or chemical. Physical exfoliators contain rounded synthetic beads, which work to slough off cells. (Avoid anything with crushed nuts or apricot pits.
Although these are "natural ingredients," they're very rough and overly abrasive, and can cause tiny cuts or tears on the skin).
Moisturizing Your Skin
It's Like Dew on the Heather
 Normal skin has the ability to keep itself hydra-ted at an optimal level, while other skin types may need help. But because of environmental stressors, all skin types will benefit from using a good moisturizer. 
Protecting Your Skin
Take This Seriously, Divas
Regardless of where you live, protecting your skin from solar damage is something that's necessary today, and many skin care products and makeup lines have built in sunscreens.
Check labels to find out if your moisturizer or foundation has an SPF of 15 or higher that protects against both UVA and UVB rays.
Toning Your Skin
To Tone or Not to Tone? That is the Question
 Years ago, women dutifully applied toner to their skin every morning and night to remove all traces of makeup and residual cleanser.
The idea was to restore the skin's pH after using bar soaps that stripped the skin of its natural emollients. Today, a high-quality cleanser, even a creamy one, should rinse off easily with water, taking all traces of makeup with it.
Toners are no longer absolutely necessary because makeup and cosmetic technology has improved to the point where much of what your skin needs can be found in the moisturizer you apply after cleansing. But they can still serve a valuable purpose by adding more of the substances that help repair skin such as antioxidants, fatty acids, and Niacinamide.
If you decide to include a toner in your skin care regimen, avoid toners with alcohol, which can be too astringent. 
Clarifier is another term that's sometimes interchangeable with toner, but most clarifiers are nothing more than fragrant water and, just like a clarifier for your hair, they're designed to cut through any leftover makeup or oil. You don't need them if you use a gentle quality cleanser. 
Caring for Your Delicate Eye Area
The Windows to Your Soul
Eye creams have a richer, more slippery consistency that regular facial moisturizers and are pH formulated so they don't irritate the eyes. Look for eye creams (or gels if your skin is oily) that are fragrance-free and don't contain the irritating preservative propylene glycol.
Look for the following ingredients:
Hyaluronic Acid
A natural component of the dermis that binds water to your skin and keeps the under-eyes from getting "creepy".
Silicone
Fills wrinkles temporarily so the skin around the eye looks smoother.
Vitamin K
Inhibits dark circles caused by blood vessels under the eyes.
Caffeine
Acts as an anti-inflammatory.
To apply eye cream, dab a pea-sized amount onto the skin around each eye at night and massage gently into the bony areas under the eyes and out to the corners. 
Avoid the tear ducts. Eye cream will spread or "bleed" on its own, so there's no need to go right up to the lash line.
It is very important that you take care of your skin like the precious organ that it is. That is why I created my Divas Never Age® line of skin products with the most powerful natural, organic, vegan, and cruelty-free ingredients. I carefully selected those ingredients that are truly capable of transforming your delicate skin.
Want to know what to do for your specific skin type? Check out Chapter 5, or my book "Divas Never Age® - Divas Are Beautiful - Book I" (get it from Amazon here, or from iBooks here), which digs deeper in detail about your precious skin type.
©2021 Copyrighted Ricardo Chávez