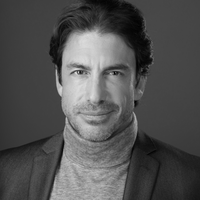 Theres nothing more irresistible than a woman with great skin.
I'm Ricardo Chávez, a multi-awarded actor, author, speaker, coach, philanthropist and transformation expert.
I created Divas Never Age® for unforgettable women like you.
"DIVAS is for women who want to transform themselves and reveal their true beauty and become irresistible." 
SHOP DIVAS!
See what people are saying!
LOVE, LOVE this product!! I've tried multiple expensive products with minimal results after extended use. With only a few weeks of using Divas, I already notice a decrease in the wrinkles. My friends now ask me if I did something on my face and that makes me sooo HAPPY!

Julianna T., Divas customer
I absolutely Love these products! I have used many so-called anti-aging serums and most of them don't work... But Divas Never Age's serums have really made a HUGE difference on my skin. My face feels soft and more elastic and bounces right back after the "pinch" test lol.  It's nice to look in the mirror and smile at yourself again!

Rebecca S., Divas Customer
After trying this brand I immediately fell in love! My skin feels silky smooth and I have noticed a diminishing in my fine lines and wrinkles (I am 52) and just an overall healthier appearance to my skin. I have received multiple compliments on the improvement in my skin which makes me happy! THANK YOU Divas!

Marisol L., Divas Customer
Exactly what I've been looking for. Divas products changed my life. I no longer "hide" under makeup or sunglasses! Now I let my natural beauty shine through. Thank you for understanding what it means to be a magnificent DIVA at any age!

Lucilia S., Divas Customer