Video Review Generator
Get a
FREE $10 Gift Card 

by sending us a short video review of
Divas Never Age P

roducts!
STEP 2:
Record your video review (Must be 20-50 seconds long)
We suggest you ask a friend or family member to record you…
(You can then treat them to a coffee when you receive your gift card.)
VIDEO REQUIREMENTS
TO QUALIFY FOR THE GIFT CARD, YOU MUST INCLUDE
THE FOLLOWING 3 ELEMENTS IN YOUR VIDEO:
1.) Mention our company name: Boom By Cindy Joseph
2.) Clearly show Your Face and Our Product
3.) Review both Our Product and Your Shopping Experience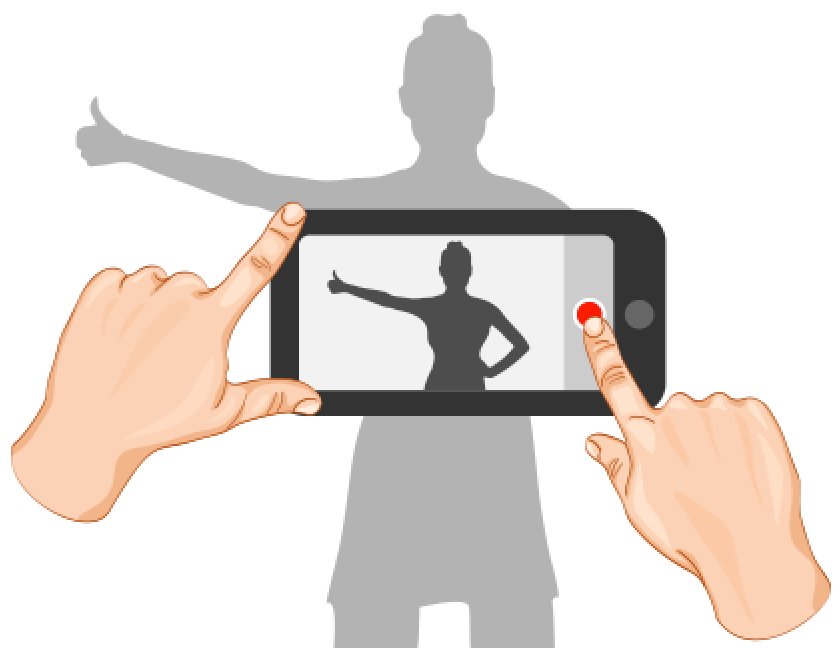 Get A Free $10 Gift Card By Sending Us A
Short Video Review Of BOOMSTICK TRIO!
THANK YOU! These are THE products I've been waiting for all my life. After two months of using the GLO instead of my old moisturizer, my skin is so clear and even that I frequently need nothing else on my face.
THANK YOU! These are THE products I've been waiting for all my life. After two months of using the GLO instead of my old moisturizer, my skin is so clear and even that I frequently need nothing else on my face. JulieBy far this is the best 'make-up' for women over 40. I feel the need to brighten up just a little. Time is showing on my face, which is beautiful, but a splash of Boom is the perfect accompaniment of a wonderful life.
Boom is amazing! Just got my order and I couldn't be happier! I've spent a lot of $$ on products over the years that have been a complete waste of money, but Boom is worth every penny.
I went to an event last night and all I had on my face was your Boomstick Trio….I'm a natural girl and don't wear make-up…..I had several comments on how great I looked and I just glowed!!! lol, BOOM!
Have Questions?
Click on some of the most frequently asked questions below to see if we have your answer.
Questions About Product
1. Should I try DNA products if I have sensitive skin?

If you know that you have very sensitive skin, I recommend that before you try Divas Never Age® products, take the list of our ingredients to your doctor and make sure you're not allergic to any of them.

Then if you decide to give our products a go, test them first! Apply a little to your wrist or behind your knee before putting any on your face to make sure you don't have a reaction.

To view product ingredients simply visit the Divas Store, then to your desired product, and check the image with the ingredients list.
2. Which Divas product should I try first?

Each one of our products serves a different purpose. But all of them are designed to transform your skin. I suggest you use the Vitamin C Serum in the morning and the Hyaluronic Acid Serum at night. And the Eye Serum at morning and night.
3. Should I try What is the cost of shipping, and why?! if I have sensitive skin?

Flat rate shipping is $4.95 for anywhere inside the continental United States and is available for any shipment under 1lb. This flat rate shipping generally takes between 6-10 business days.

For faster shipping of shipments weighing under 1lb, we also offer priority shipping for $9.95, which generally takes between 3-5 business days.

Many customers ask why we charge these amounts, and our answer is simple: We charge exactly what is charged to us. We never add any additional fees for shipping.

We use a shipping company that guarantees on time delivery and allows you to track both shipment options. We chose this company for their fantastic service, because how they treat our customers matters to us.

We would love to offer shipping at a lower cost, and we are always looking for options to provide the best possible delivery service. As Boom! grows and we begin to get discounted rates from our shipping service, we will always pass this savings onto you. It's our promise to you.
4. Do you auto-ship products or offer any subscriptions?

We do not auto-ship, and we do not offer any subscriptions.

If you want Divas Never Age® products, just come to the Divas Store and order them.

You will only receive what you intentionally ordered, and nothing extra. Ever!
5. Are Divas Never Age® products sold in any retail stores?

Divas! is not sold in any retail stores. We are an ecommerce business, and our products are only available online in the Divas Store.

If you're concerned about buying skin products online, read on...

First, we have an incredible customer service and, if you are not completely satisfied with your order, we will make it right.

You can be sure that what you see is what you get.

If you have any questions, please reach out to us by email, on-site chat or phone.
6. Are your products animal tested, or do they contain any harmful ingredients?

We guarantee that none of our products or any of the ingredients in our products have been animal tested.

Our products are made organic, natural, vegan and cruelty-free ingredients and unlike other brands, we have the certifications to prove it. 

We are very proud of the quality of our products, and you can know that we take the greatest care in their manufacturing.

If you have any questions at all, just reach out to us by email and we'll back up what we say!
7. How do I become a model?

If you're looking to become a model — go for it baby!

And this is how you do it: Get a couple very simple photos, a face shot, and a body shot. You can take them yourself or have a friend do it; you don't need to spend tons of money on a professional photographer.

Wear very little makeup, don't dress up, and don't pose. Be happy, be yourself, and definitely smile.

Then go to the website of all the modeling agencies that you think you'd like to submit to, find out how to submit your photos, and send them in. That's it!

If they call you back, maybe something will happen. If they don't, you say, "Oh well!" and keep on walking through life being your great amazing self.
8. Do you ship internationally?

Yes we do! We are happy to tell you that we provide a flat rate of just $30.00 to ship an order of any size to nearly anywhere in the world. These orders are shipped through USPS.

For faster service, we also offer UPS 2-5 Day International shipping. Keep in mind that orders placed after 9am Eastern Time may ship the next business day.

International (outside the U.S.A.) customers must pay applicable sales tax, duty and Customs charges. Your local government determines duty and customs charges, which vary by country. Duties, taxes and/or customs fees will be an additional amount that will be collected upon delivery of your order. Unfortunately, we are unable to provide you with the exact amount you will be charged. Your order confirmation details only the charges we are collecting. Please contact your local government for specific details.